"What Color Is Love?" on DVD!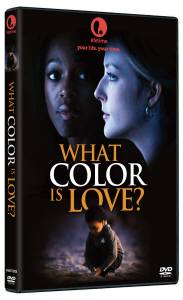 AN AFFAIR WITH A PRO-BASKETBALL STAR, A MIXED RACE BABY AND AN EXTRAORIDINARY COURT BATTLE ARE AT THE CENTER OF THIS LIFETIME ORIGINAL MOVIE

Inspired by a true story, WHAT COLOR IS LOVE?, a Lifetime Original Movie debuting on DVD this October, tells the story of Nicole (Jennifer Finnegan, "Better With You", "Crossing Jordan"), a beautiful young Caucasian woman and a sports groupie, who falls for Ty (Roger Cross, "Eureka", "The L Word"), a married African-American pro basketball star. The fantasy soon ends when her affair with the athlete results in an extraordinary court battle for custody of their mixed-race son.

On DVD October 9!

Enter to win!

Thanks for visiting EDGE!
Click here to learn about the 365 Gifts Promotion »