"Bashment" on DVD from Ariztical!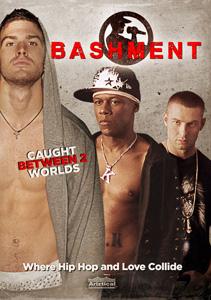 BASHMENT

On DVD August 20!

JJ, an aspiring MC, is on the cusp of wowing the crowds and winning the Urban Slam finals with his lyrical prowess. However there's a problem - he's white, from the countryside, and gay - three things that don't mix well in London's outlaw urban music scene. After outing himself on stage and angering his rivals, the Illford Illmaniacs, they savagely beat his boyfriend Orlando into a state of permanent brain damage. With their lives changed forever, adversity forces all of them to tackle their own perceptions of sexuality, race, and class in ways they never could have imagined.

http://www.ariztical.com

Enter to win!

Thanks for visiting EDGE!
Click here to learn about the 365 Gifts Promotion »