"ErOddity(s)" on DVD from TLA!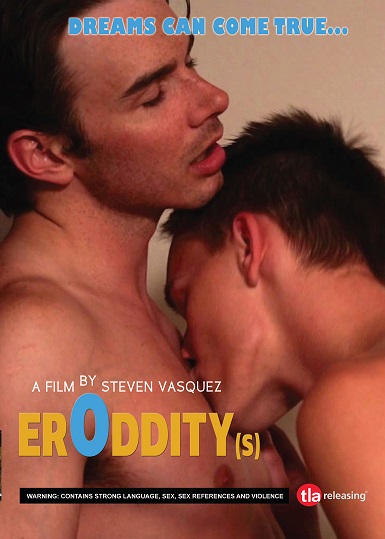 ErOddity(s)

Out Now

From the Producer of Sean Paul Lockharts "Triple Crossed" and erotic film director Steven Vasquez.

Take a voyeuristic peek into the lives of 10 gay youths as they enter a world of the odd, the erotic and the supernatural. In "Forever Mine", a confused boy seeks a love that will last him a lifetime. A teen's long forgotten past leads to his short lived future in "A Mind Of Their Own". A Christmas present, in the hands of a young voyeur, leads to a holiday tale of woe in an "Unsolved Christmas". And, "The Way To A Mans Heart" finds an abused lover getting tasteful revenge from beyond the grave. Every character in this four story anthology is undressed to kill in this humorously twisted Twinkapalooza.

http://tlareleasing.com

Enter to win!

Thanks for visiting EDGE!
Click here to learn about the 365 Gifts Promotion »