"Hot Guys With Guns" on DVD from Wolfe Video!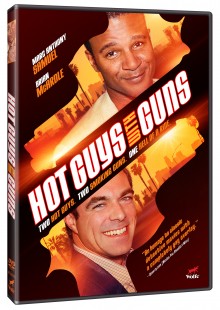 HOT GUYS WITH GUNS

This gay comedy-action-thriller co-stars Marc Samuel and Brian McArdle as thrown together gay ex-boyfriends out to solve an ominous Hollywood gay sex-party robbery in this terrific directorial debut from out gay actor Doug Spearman (Noah's Arc).

If you can imagine Lethal Weapon with Mel Gibson and Danny Glover as younger, hotter ex-boyfriends, you'll have the basis for Hot Guys With Guns, a modern take on the old-fashioned detective story. It's Chinatown meets Boystown!

Out May 6, 2014!

https://www.wolfevideo.com

Enter to win!

Thanks for visiting EDGE!
Click here to learn about the 365 Gifts Promotion »